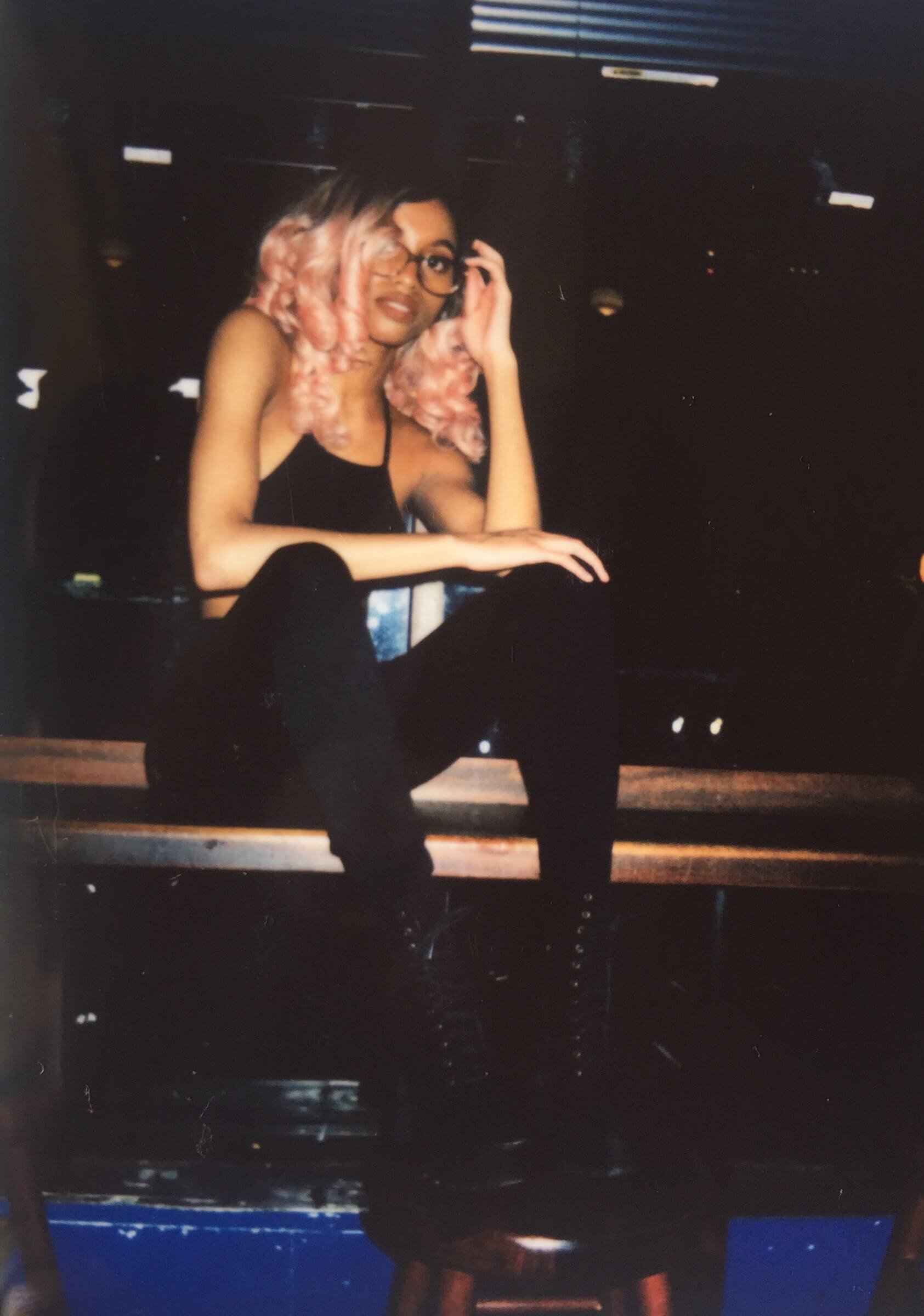 Maryland-based songstress whose dreamy, 3 AM soundscape belies a sensual and passionate personality.
Last year, she released her MOODS: EP, an introspective palette of emotions underscored by melancholic, trap beats. Since then, she has been receiving much acclaim via her YouTube covers, particularly her rendition of Childish Gambino's "Redbone," which has garnered over 70,000 views to date, a moment which, she stated during her interview with For The Culture Radio, "made her want to take her artistry way more seriously."
MuDiiGAL is familiar with the concept of patience.
She has been singing since was four.
She grew up with a singing mother, so one might say the blood of songbirds runs through her veins. Growing up, she sang in her church choir and wrote her first song at age ten. While self-taught, the vocalist has taken some stylistic cues from nostalgic, goddess-powerhouses such as Beyoncé, Aaliyah, and Alicia Keys, all of whom she acknowledges in her latest release.
MuDiiGAL sounds much more relaxed and she is as heartfelt as ever. While MOODS was visually somber and sonically dense, HOTEL sounds like the work of a phoenix alight, brushing the ashes from her wings, and sharing her rebirth.
The four-track EP is a result of the artist's conviction to "take [her] time…but not wait too long." She muses on the nature of love and the simple pleasures of intimacy with gracious command, this time over more jazz-infused, mellow percussion. Indeed, listen and it becomes obvious that HOTEL is a patient labor of love.
Listen to her HOTEL EP here:
Besides her sensuous body of work and strong work ethic, what MuDiiGAL also has in common with these women is her ability to create opportunity for herself. She has given herself a platform through her strategic use of social media, sultry voice, and careful curation of her sonic atmosphere, working with DMV-based producers such as Frankliin of LastNiight as well as Jimboy.
We're definitely looking forward to more moods, musings, and colors from this earthy angel.